Sell More, Stress Less: Unlock the Secrets of Visual Branding to Jumpstart Your Personal Brand and Ignite Your Online Business
ONLINE COURSE
What if you could have a professional-looking brand that lets you make money online and create content that's cohesive and on point?!
Jumpstart Your Brand is the proven visual branding system for entrepreneurs, coaches and creators where you'll learn to look more professional online, increase your website conversions, and communicate with confidence on camera through the power of visual branding.
REGISTER NOW
My Design Work Has Been Featured In:
I've been blessed to work with Cortney and his team for almost a decade. I can always expect consistency, great customer service and quality work. They've helped me exponentially establish, maintain and excel my brand as an expert! If you want to make your next move your best move, contact Cortney and his team.
DWIGHT TAYLOR, SR.
Effective Communication Trainer and TEDx Speaker
There's a little-known secret about personal branding and online business that no one is talking about.
This secret is what I've built my entire multiple six-figure businesses with, and it's the one thing in online business that will never go away.
The secret is "visual branding".
The difference between PERSONAL BRANDING and VISUAL BRANDING is: your personal brand is what people believe about you. Your visual brand is what people see from you.
Visual branding consists of all of the visual elements used to represent you and your business online.
Like some of my current and past clients (who are multi-million dollar companies, billion-dollar brands, and personal brands), you may be tired of trying to "figure out" the visual elements of your brand, being crippled by fear of being on camera, or suffering from an underperforming website (if you even have one).
If that's the case — Jumpstart Your Brand is the roadmap you need to get results and create a cohesive look for your brand that actually reps who you are!
Are you ready to look like a pro, have a cohesive brand, make money with your website, and be more relevant to your audience using video?
by the end of this course, you'll have mastered:
How to Create a Brand Identity
that reflects your personality, elicits emotions from your MVCs, and 3 secrets to getting a professional logo created.
How to Improve Your Website
to dramatically increase your website conversion rates, build your email list, and sell your digital products, and write website copy that pulls on your audience's heart strings.
How to Create Videos That Sell
by writing and recording a Brand Video to engage with your customers, communicate like a pro, and be confident on camera—all with a low-tech video setup.
Above all else...
Jumpstart Your Brand will give you the skills, strategy, and resources that will allow you to feel more confident, look more professional, and focus more on growing your business.
Jumpstart Your Brand Is THAT Missing Piece!
What's inside Jumpstart Your Brand
MODULE 1
Brand Identity
In this module you'll discover:
MODULE 2
Website Presence
In this module you'll discover: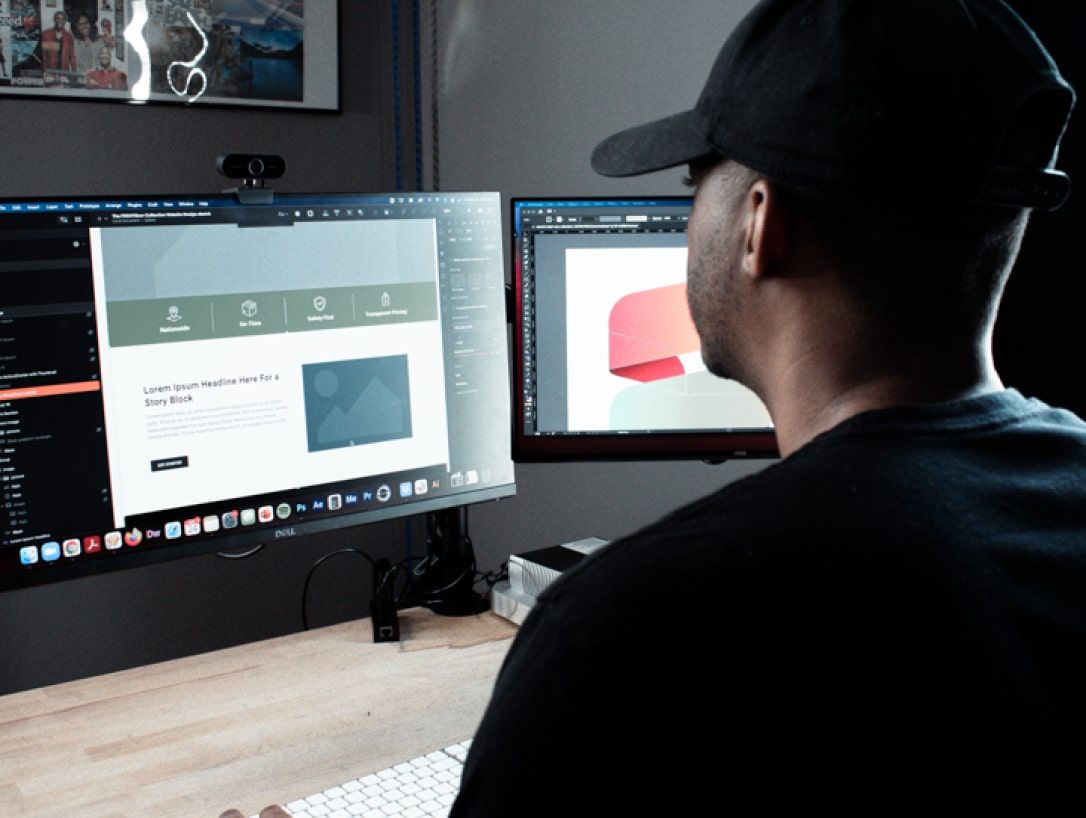 MODULE 3
Video
In this module you'll discover:
Meet Your Mentor & "Big Homie"
Yo, what's up? I'm Cortney Sargent.
I'm here to make running your design business profitable, scaleable and easy as hell.
I know. I know. You're no Internet newbie, which means you've heard all the promises from other coaches before, but um… I can actually back my 'ish up.
In only 2 years, I built a 2-person web design business from scratch that generates more than $250,000 a year, and America's first black-owned pancake mix company worth over $1,000,000.
My design work has been seen in The New York Times, Beyonce.com, Good Morning America, ABC, The Food Network, and so much more. Not only am I a genius award-winning designer, but I've been in this game for 13 years and I know personal branding, web design, and marketing.
This is why I've created this online course which is a proven framework to build a personal brand in a short timeframe.
Take advantage of the information in this online course and shortcut your success!
Let's make it better by going up together!